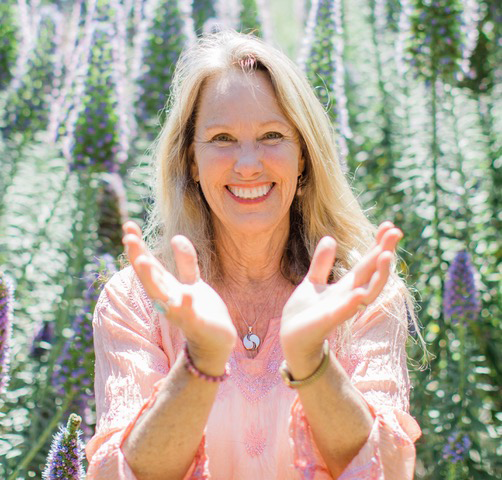 Jessica teaches Qigong, Tai Chi and Meditation and is known for her imagery, imagination and visualizations. She shares her easy light hearted approach on her award winning TV show, "Qigong with Jessica Kolbe, which has received both US Congressional and CA Senate recognition for healing in her community. Jessica, and her husband Ray, have co-produced the show for over 5 years. Ray brings his video experience to their trips to China and he produces both short and long videos of each trip.
Jessica discovered Qigong and Tai Chi in 1999 when she was a professional windsurfer and Interior Designer. Qigong and Tai Chi gave her the techniques to reduce stress, improve focus and to heal herself physically, emotionally and spiritually. She is passionate about sharing these practices with others. As a Senior Teacher Trainer for The Institute of Qigong and Tai Chi, she leads several certification workshops a year for future teachers.
Born in San Francisco and based in Santa Barbara, Jessica leads classes, workshops, corporate wellness programs, certification trainings and private healing sessions. She leads workshops internationally and for Semester at Sea. Jessica has been a featured presenter at Esalen, 1440 Multiversity and at National Qigong Association conferences. Jessica has always loved to travel the world and has visited over 50 countries
Jessica met her husband Ray in 1998 and is thrilled to be leading trips to China together. She has been to China 3 times with student groups to deepen her studies in Qigong, Tai Chi, Taoism, Buddhism, Tea, and Chinese culture. The 2020 trip will be her 4th time to China and she is looking forward to more study in the mystical Wudang Mountains with Master Zhou Jin Bo, seeing friends and guides Dana and Amy, eating wonderful food, soaking up the history and spirituality of the temples, enjoying the warmth of the Chinese people and revisiting the adorable pandas!
Ray has been to China twice. His primary role is to document the trip with video and photos. This work will result in a video about an hour in duration, which attendees will receive about six months after we return. Ray is also available to assist with any pre-trip challenges, such as Visa forms, suggestions on consulate contact, etc. that may be required.