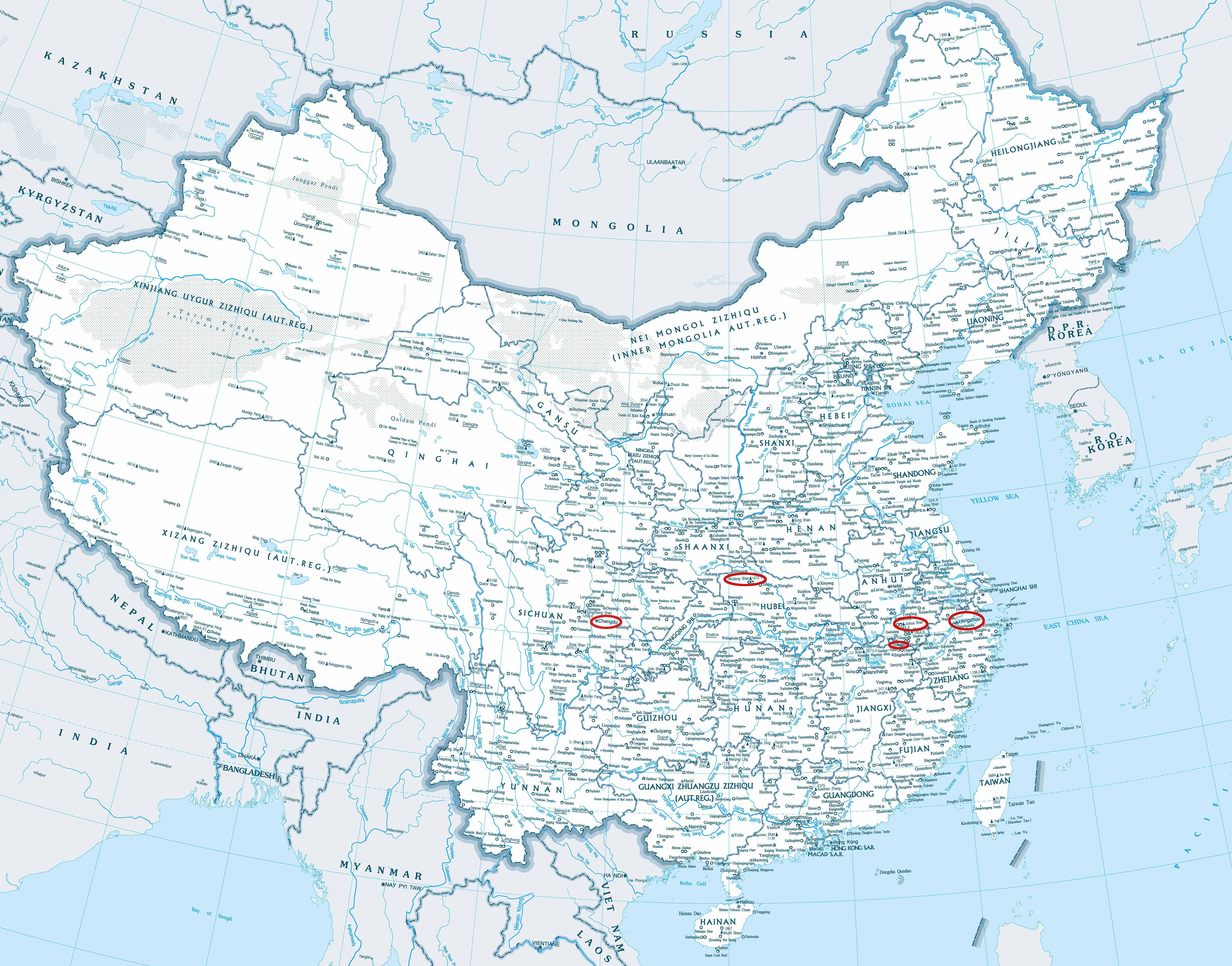 All specific dates are currently TBD.
Meet in LA for a pre trip dinner. Stay in a hotel close to the airport and rest before the 12 hour plane trip. (optional - not included in price)
Board our plane and fly to Hangzhou.
Arrive in Hangzhou. While in Hangzhou we will visit the tea plantation where the famous Dragon Well (Lung Jing) tea is grown as well as the Lingyin Buddhist temple with all its fabulous sculptures, do qigong at the beautiful West Lake and take in an amazing show by the famous Chinese film director Zhang Yimou, which takes place on the lake! Visit Baupu Daoist Temple, drink tea at West Lake, and take in culinary delights all along the way.
Qiyun Daoist Mountain: Cave village and temples. Practice with local master.
Jiuhua Buddhist Mountain: 9 mountains and 99 temples! We won't see them all. Stay in temple, learn about Buddhism and study Qigong.
Wudang Mountain: home to a famous Daoist temple complex, UNESCO World Heritage Site, the birthplace of Tai Chi. Here we will study Qigong and Tai Chi with Master Zhou Jin Bo, explore the Daoist Temples, visit a cave dwelling monk, tea tastings, visit parks, see incredible culture and beauty and hopefully monkeys!
Travel to Chengdu. Explore the Qinying (Bronze Goat Palace) Temple, visit a Panda Park where we'll see Giant Pandas and Red Pandas, eat hot pot and other local Sichuan dishes.
Fly home
All along the way there will be time for reflection, sharing, exploring, eating incredible food, learning and practicing qigong and making new friends! We will be learning a special form of qigong and meditation in the mountains of Wudang, home for centuries of Taoist martial arts and qigong masters.
Note that you may click on the map above and open it in a new window as a larger size.