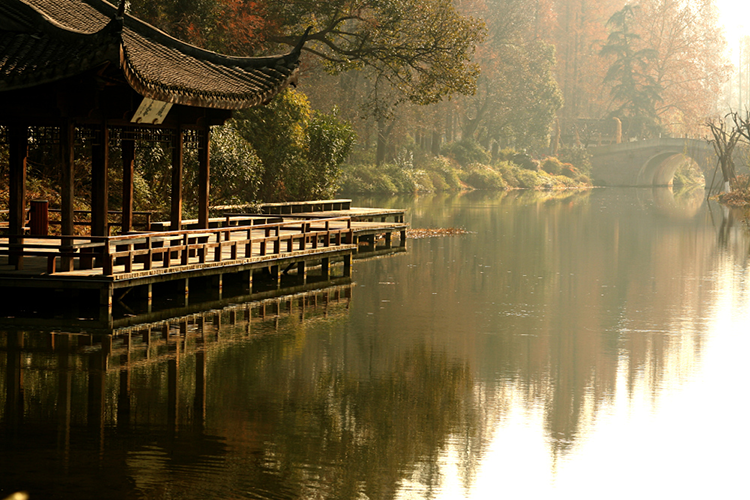 While in Hangzhou we will visit the tea plantation where the famous Dragon Well (Lung Jing) tea is grown as well as the Lingyin Buddhist temple with all its fabulous sculptures, do qigong at the beautiful West Lake and take in an amazing show by the famous Chinese film director Zhang Yimou, which takes place on the lake!
Click here to view the wikipedia page for Hangzhou, with information on history, geography and climate, administrative divisions, economy, tourism, religion, culture, transportation, schools, and sayings.
Click here on this link for a travel guide for Hangzhou, with many beautiful photos.